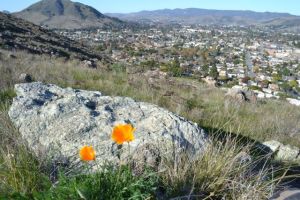 Avila Partners provides energy research and policy consulting to support the path to a cleaner energy future. Our work includes emerging technology development and validation, lab and field testing of energy-related innovations, and efforts to make existing buildings run better (such as auditing, commissioning, and data analytics).
Avila Partners is led by David Houghton PE. Drawing on 25 years of experience in the energy efficiency field, Dave's background includes building science, utility consulting and executive leadership, writing and presenting on energy-related topics, and hands-on experience in building systems engineering. Most recently, Dave founded, grew, and turned over the design firm Resource Engineering Group, which acted as engineer of record for over five hundred building projects.
The Avila Partners office is located in downtown San Luis Obispo, just off Higuera at 1075 Court Street, Suite 209 (upstairs above Peet's Coffee). The local phone number is
805-706-0700, and Dave's cell phone number is the same as ever:
970-209-1216.
Dave's email is: dave@avilapartners.com
(c) 2020